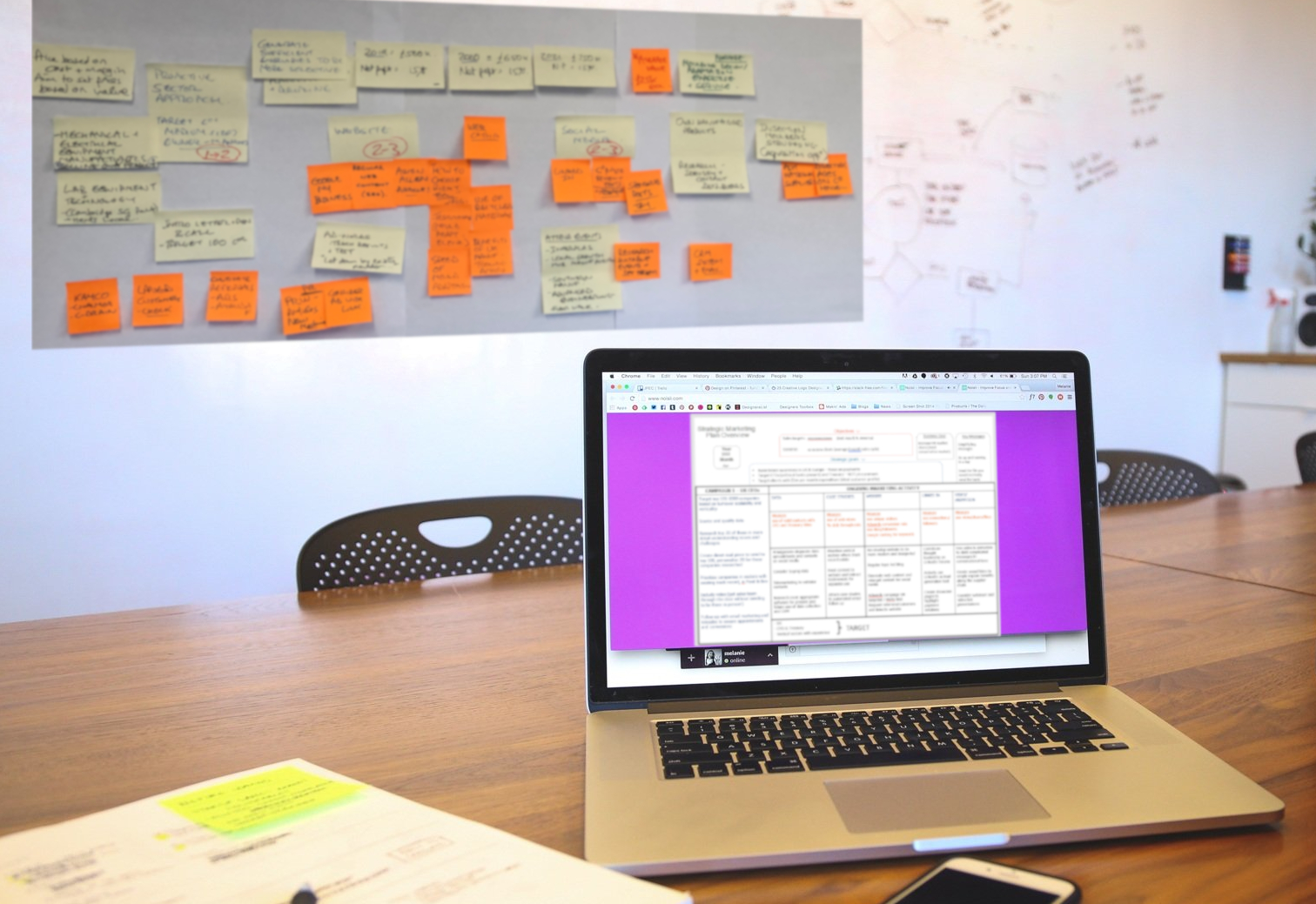 So how is the COVID-19 outbreak affecting you at the moment? Most of us are personally affected, business is suffering, we're adjusting to working from home and some are even missing the daily commute, yet it's also rewarding to spend time with the family. Hard to keep a clear head and manage priorities under the circumstances. However, if you are a business owner and have gone through the pain of setting up new systems, reviewing contracts and putting furlough arrangements in place, it might be the first time in weeks you have time to spare, especially if your pipeline of work is suffering.
This may be a time of stress, but maybe it is also the perfect time to make use of any headspace to regroup and plan for the future. If you think that's the case, then we have put together a list of changes which might come in useful. This as the list that we are working to, so please let us know if you have suggestions for other areas to focus on.
The list is under three headings: Review, Reshape and Reconnect.
1Review marketing strategy:


Now is the time to review your entire strategy. The COVID-19 outbreak has had such a major impact on the overall market that it has changed the way businesses have to operate. Every marketing plan should start with, and be based on, a review of the 'macro-environment. This has changed so much recently – with social and economic upheaval, that nearly every business will be affected. It will therefore surely be sensible, to make a list of the changes and how they will affect your industry, competitors and ways of doing business. How you respond to these changes will be the foundation of your new business / marketing plan.
When you have thought through and listed all the changes, then look at your strengths and weaknesses as well as your 'core competencies' – what is it that you are particularly good at? How could these skills be reapplied to operate in these new circumstances? The rules of the game have changed so how can you use your skills to play by the new rules? Dyson might not have carried out a formal marketing plan before deciding to manufacture ventilators, but they certainly changed their model to adapt to the needs of the new market.
Your new marketing strategy will be based on this review. The answer might not be easy, and the size and nature of your business might need to change, but this new marketing plan will be essential if you are to survive in any shape at all in the future.
Marketing your business is not just about communication, it's about all the 7P's – Products, Prices, Place (route to market), People, Persona and Physical Evidence. You will have to do things differently in the future, not just communicate differently about what you have always done. Consider how you can help your business communities and reposition your products.
Be careful in how you communicate though; customers are very cynical and can see through attempts to profit from negative situations (ambulance chasing) a mile away. Companies such as Dyson and Bull Dog Gin have benefitted from good publicity by adapting to the situation, rather than promoting what they have done – Bull Dog Gin had been manufacturing hand sanitiser for two weeks before the story was shared on social media.
If you are a traditional engineering company, you may need to review your supply chain; how you demonstrate prototypes and how you give video tours of your factory for instance. Or if you are an architect, is this the time to learn how to share your drawings and models remotely using 3D headsets? As an event company, can your event me moved to a virtual conference which you can still charge for? Are your skills suited to project management, publishing or digital marketing and who would benefit from these strengths? It's time to think laterally, based on the way your customers have changed the way they operate.
2Reshape your business:


With this different way of operating, you might need to set up a new business model entirely. Or if your business remains in the same area, there will inevitably be a need to change your systems and processes, to be more effective. Now will be the time to look at your cost base - putting in place proper management accounts, systems for cost control and reporting.
You may need new procedures for quality control and for communicating with customers. Running a business is like keeping fit – putting regular reviews in place, seeing marginal improvements and then repeating.
I know so many companies who have little process and no control. If you have time on your hands, I would argue this is the time to work on that process, so that in a few months time, as you leave the 'lockdown' period, you will have a more robust business model and stronger foundations to build on.
3Reconnect with your database:


Ironically, even though face-to-face meetings are not possible, this might also be the ideal time to build closer relationships with other people in your industry and those people you have lost contact with. We are all in this together, so sharing notes, approaches and just staying in touch with others will rekindle those relationships which would be left cold during busy times.
Take an interest in others and offer support where it's needed. Be genuine and share how you are adapting and compare notes with businesses in your own supply chain. As Mark Ritson reminded us with evidence in his recent article in Marketing Week "The best marketers will be upping, not cutting, their budgets", companies who advertise in a recession gain a disproportionate increase in market share following the recession, mainly because their competitors are quiet and they gain a bigger share of voice.
If you reach out and help people, and invest in your profile when times are hard, you will be remembered afterwards and will benefit in the future. Being active and involved will also help to keep any stress under control and you may come out of this with a stronger company than before.
If you would like to discuss market strategy, please don't hesitate to call us on: 01992 252557.
Back to News