AD Architects pdf Brochure Design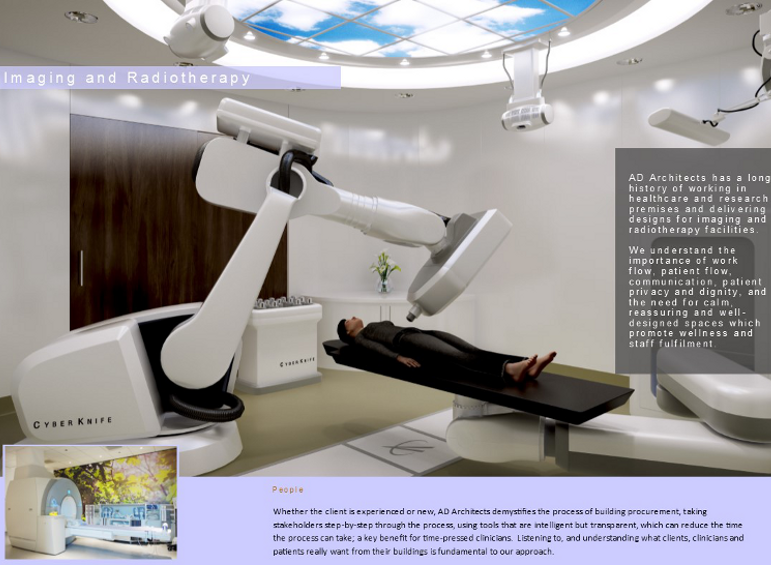 Background: AD Architects of Hertford approached Big Idea Marketing to work on a campaign to target construction of Cyber Knife facilities in the health service. A brochure was required to showcase the architects' credentials in designing operating theatres.
Project: A digital (pdf) version of this first brochure was needed for emailing within 3 days. We produced concepts for approval, developed templates and designed the finished artwork overnight to meet the deadline.
Outcome: This brochure forms part of the ongoing campaign by AD Architects to build on a strong reputation for designing specialist healthcare facilities.
To discuss how this type of approach might work for you, why not give us a call on: 0208 150 6151