Words Worth Reading Portfolio Brochure Design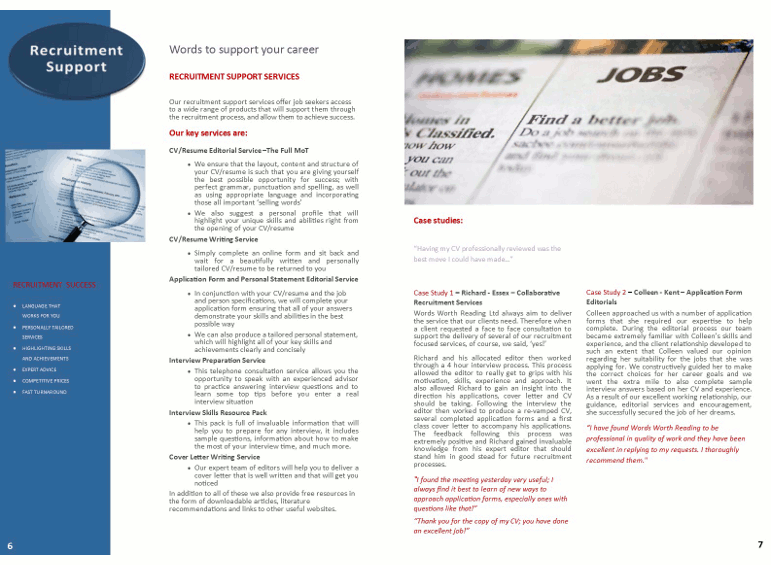 Background: When Words Worth Reading Ltd were asked by an international fashion label to a pitch in Paris, they needed a glossy brochure, within 2 weeks.
Project: Words Worth Reading Ltd offers consultancy for private and public sector organisations, researching and writing reports on strategy, customer service and marketing. Their brochure needed to emphasise credentials in consultancy, writing ability and the strengths of their team.
We were chosen for our past experience in producing bid documents to tight deadlines and budgets.
Outcome: 28 page brochure designed and printed within 2 week deadline. Client presentation resulted in formal proposal for consultancy work.
To discuss how this type of approach might work for you, why not give us a call on: 0208 150 6151