Terrain Surveys Ltd. Brochure Design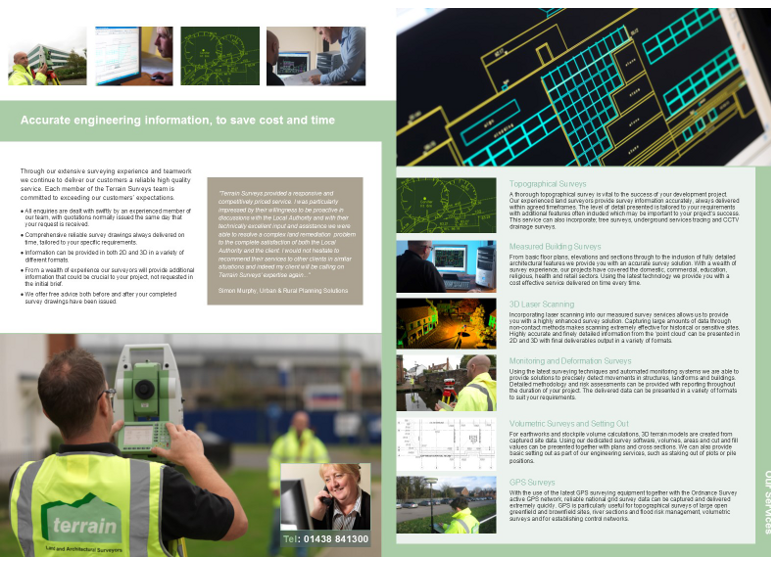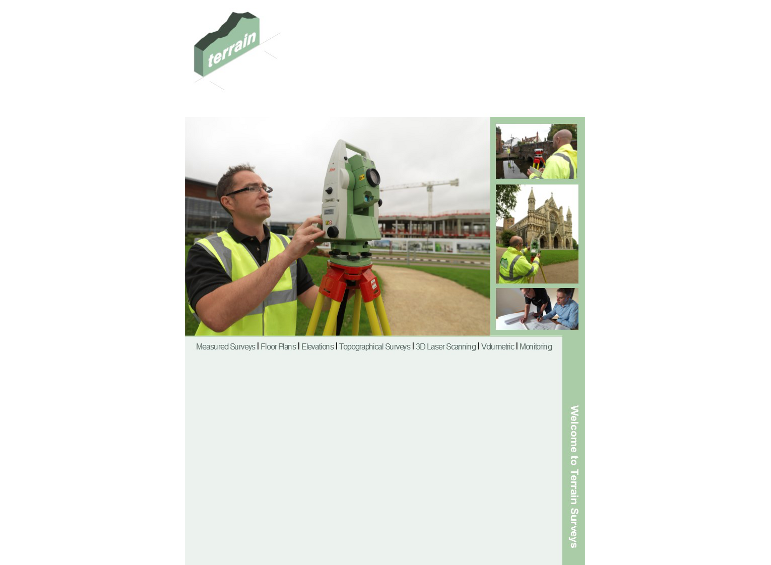 Background: Terrain Surveys are growing demand through pay-per-click advertising as well as organic web search. To support a focus on converting leads to new business, we were asked to design new corporate brochures.
Project: A brochure template was produced to reflect Terrain's corporate style. This was adapted to produce brochures for the two main customer groups: architects and engineers.
Outcome: Two, 4-page brochures designed and printed within three weeks. Supported the conversion of two major projects in the first month.
"Big Idea Marketing have supported PR, design, telemarketing and strategy for Terrain Surveys for over 5 years, helping us to grow the business significantly. I have no hesitation in recommending their services."
John Lane, Director
Terrain Surveys Ltd.
To discuss how this type of approach might work for you, why not give us a call on: 0208 150 6151